Sharing and conviviality are at the heart of Maison Soulat, created by Jacques Soulat in 2010. Originally from Libourne, and established in the Charente since 2002, Jacques Soulat's activity revolves around precious moments of camaraderie. Driven by his passion for wine and human contact, this "Taste Explorer" likes to visit the estates he represents, exchange with their winemakers and share his discoveries with the customers of his two shops in Angoulême and la Cave de Saint-Sornin.
THE CHARENTAIS TERROIR, OUR PASSION
A fervent ambassador of the Charentais terroir, Jacques Soulat places local wines and spirits at the heart of the offer at his three shops: Jean Fillioux (Cognac, in Juillac-le-Coq), Bastille (Whisky, Maison Daucourt), G'Vine (Gins, Maison Villevert in Merpins), L'Élixir de la Dame (Vermouths, Maison Dâme in Saint-Brice), Maverlan and Vignoble Chapt for the wines, are some of the brands represented.
Jacques Soulat is also a winegrower. He and his partner Olivier Pucek (Maverlan) are the minds behind "Sapiens" and "Petit Sapiens". Convinced of the richness of the Saint-Sornin terroir, they decided to create this wine project together with one goal : restructuring the historic vineyard. It had been more than 10 years since any wine had been produced under the name IGP Charentais Saint-Sornin, the only zoning cru in Charente. The cuvée "Sapiens" is made for long ageing, while "Petit Sapiens" is an elegant and easy-drinking wine, offering immediate pleasure.
Maison Soulat is also a partner of major cultural events in Charente: the Angoulême Film Festival, the Circuit des Remparts, the Gastronomades,... as well as the main sports clubs in Charente.
MAISON SOULAT, YOUR SPECIALIST IN PRESTIGIOUS BORDEAUX WINES
For more than twenty years, Jacques Soulat has been a négociant buying wine on the Place de Bordeaux. As such, Maison Soulat has access to the vast majority of the Bordeaux Crus. Most of them come directly from the chateaux and are kept in our cellars at optimal temperature. We offer great older vintages and, every spring, the Bordeaux wines "en primeurs", or wine futures.
A VINTAGE AMBASSADOR, MAURICE
You may have met him on the roads of Charente? 60 years old and still as dashing as ever, Maurice is the mobile wine bar of Maison Soulat. A piece of French heritage, "Maurice" awakens memories and attracts sympathy. He is the darling of all parties.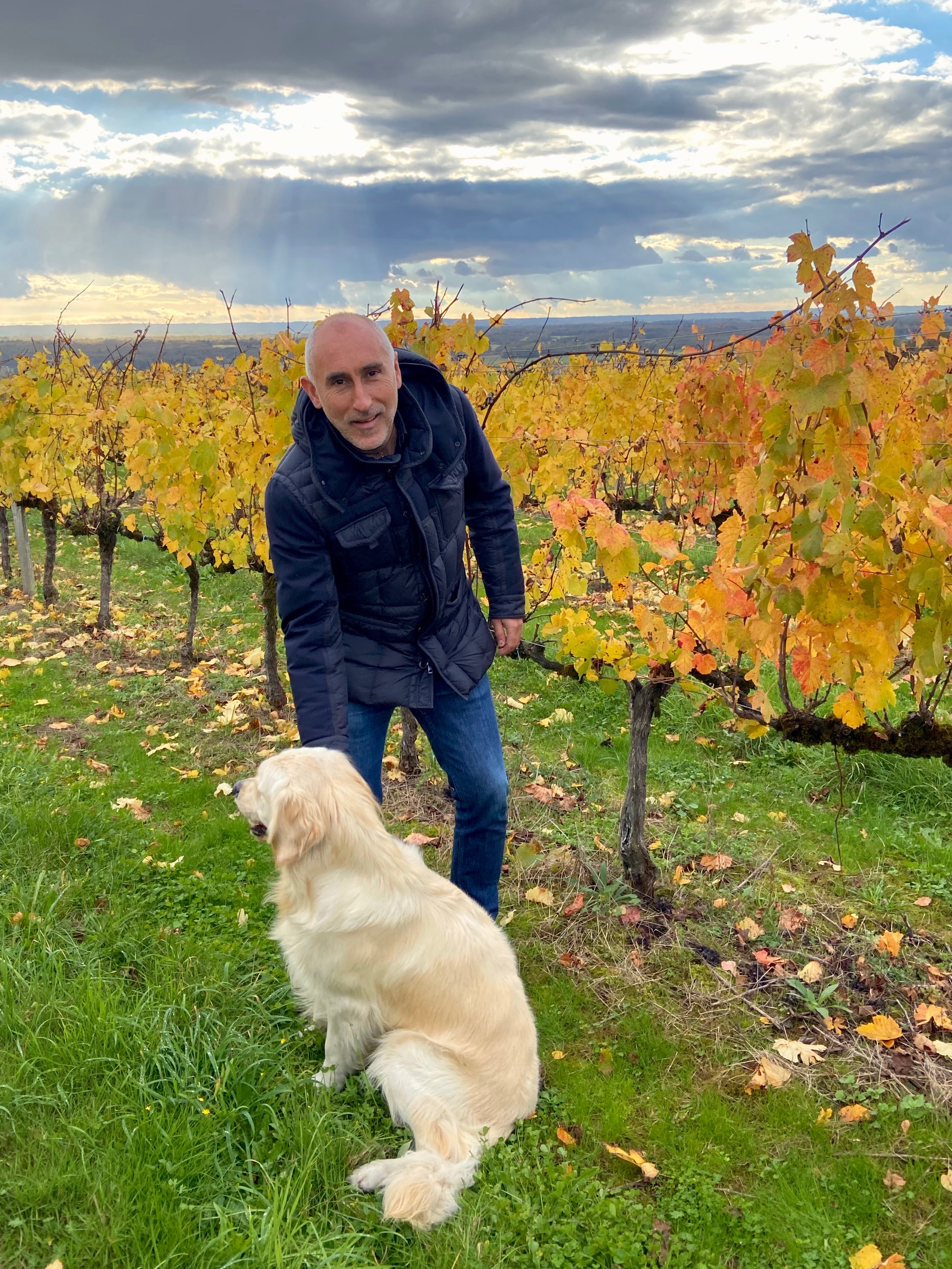 Follow Jacques & Rodéo's explorations on Facebook and Instagram!