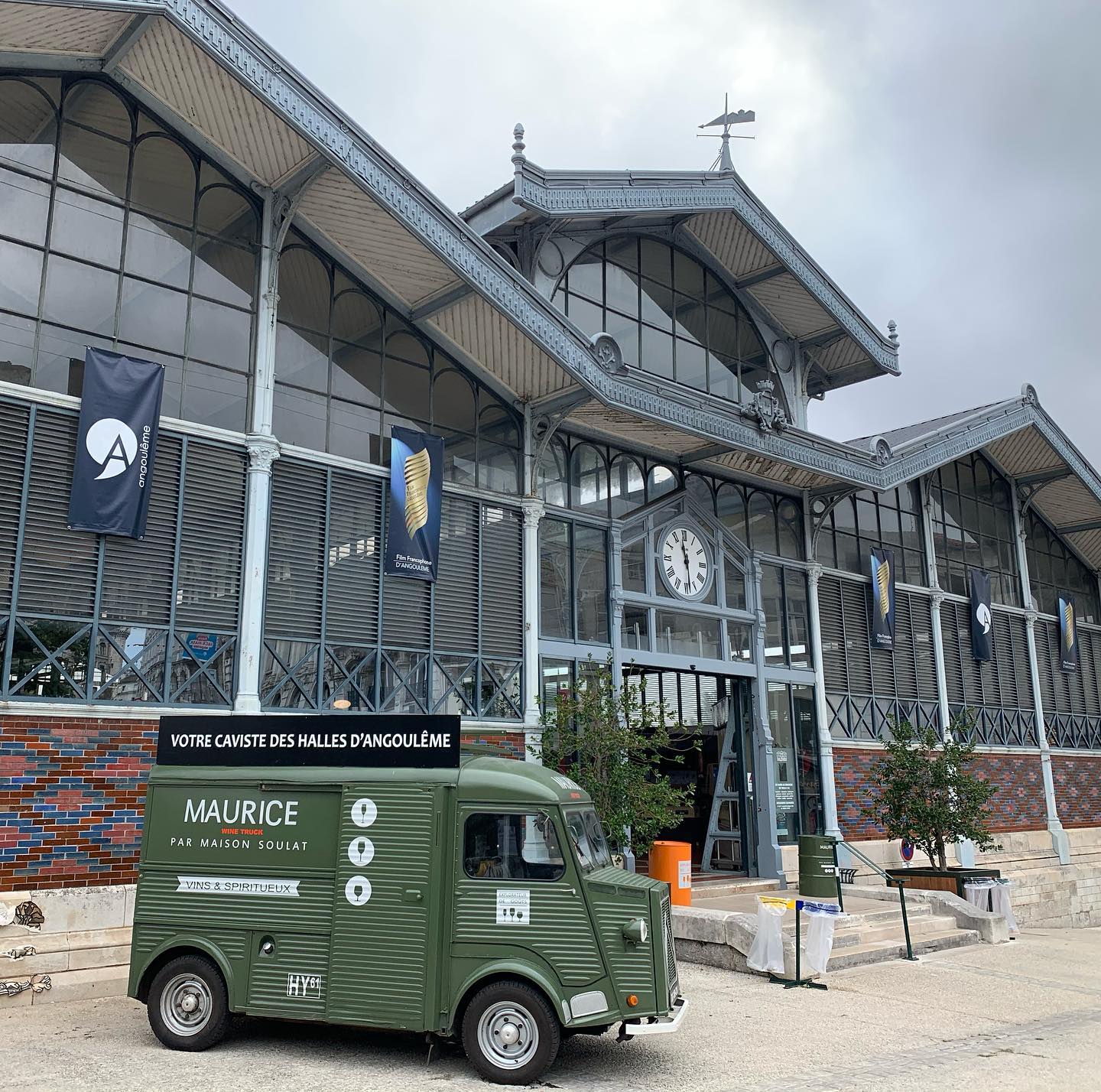 Maison Soulat at the Halles d'Angoulême
Jacques Soulat chose to set up his first shop at the Halles d'Angoulême, a masterpiece in the pure Baltard style and a place favored by epicureans.
Since 2014, the cellar offers a nice selection of wines and spirits from Charente (Cognac, whisky, gin, vodka, rum), local craft beers, wines from France and abroad, Champagnes, and Japanese whiskies.
Opening hours:
Thursday: 9am-1pm
Friday: 9am-1pm
Saturday:  9am-1pm
Sunday:  9am-1pm
Phone : +33 (0)6 08 08 20 20
Email : contact@maison-soulat.com
Place des Halles, 16000 Angoulême
Maison Soulat at La cave de Saint-Sornin
In 2018, Maison Soulat took over La Cave de Saint Sornin, with one goal : to give this historic place a new dynamic and to restart wine production.
The shop focuses on " IGP Vins Charentais - Saint-Sornin " wines, vinified by Jacques Soulat and Olivier Pucek, other Charente wines (offered in bottles and Bag in Box), local craft beers and spirits, and terroir products. The other regions of France and the wines of the world are also present.
Opening hours:
Tuesday: 9am-12pm / 2pm-6pm
Wednesday: 9am-12pm / 2pm-6pm
Thursday: 9am-12pm / 2pm-6pm
Friday: 9am-12pm / 2pm-6pm
Saturday:  9am-12pm / 2pm-6pm
Phone : +33 (0)6 08 08 20 20
Email : contact@maison-soulat.com
1 route de Montbron, 16220 Saint-Sornin